Your Wedding Cake
Securing your wedding date
Upon first contact I will check your wedding date is available. I work alone and therefore only take on a limited number of cakes each week. I would suggest booking your wedding cake around 9-12 months before your wedding date.
If your date is available we will discuss your cake style and details. This will enable me to give you a guide price.
Your date can then be secured in my diary with a £100 booking fee.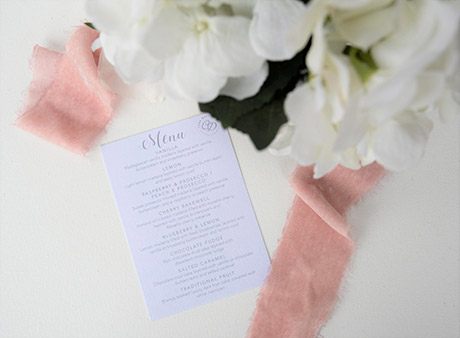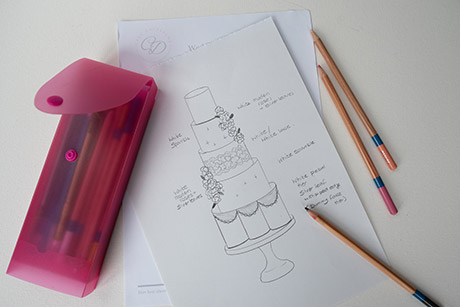 Design and Tasting Consultation
Once your date is secured I will invite you for a design and tasting consultation. You will try some of my cake flavours and I will sketch a design whilst you tell me all about your plans. You may wish to share your pinterest board or images, stationery, flowers etc.
Please note I do not offer a design and tasting consultation for semi naked or naked cakes. I do however offer a complimentary tasting box once your booking fee has been paid.
Payment
After your consultation you will receive a detailed quote with your design. Your balance will be due 1 month before your wedding date payable by bank transfer.
Delivery
Due to the delicate nature of your wedding cake, I do not allow your cake to be collected. I personally deliver and set up all my wedding cakes.
If you are marrying at a venue at which I am a recommended preferred supplier then I will know the venue well and can advise on the perfect location for your cake to ensure it achieves the attention it deserves.
Delivery will be discussed at your consultation and if a delivery charge is applicable it will be included in your quote.
Prices
As every wedding cake is unique to the couple an accurate quote can only be given after a consultation.
However, as a guideline the below are 2019 starting prices for a simply iced cake.
3 tier iced cake to serve up to 90 guests from £450
4 tier iced cake to serve up to 120 guests from £530
5 tier iced cake to serve up to 160 guests from £660
Details such as piping, sugar flowers, ruffles, lustres, metallic finishes etc will all be priced extra with your quote.
3 tier semi naked cake to serve up to 90 guests £395
4 tier semi naked cake to serve up to 120 guests £470
Dessert Tables are available as an additional element to your wedding cake, prices for dessert table packages are available on request.